News Roundup 8 Feb
Subscribe
Subscribe - news & resources

News Roundup 8 Feb
Latest Industry News
Latest in the Cloud
Cloud for many is being used to locate their business applications, offering a swift transition from office to home working along with greater organisational agility allowing for business to continue as usual while providing easier scalability.

While Cloud providers can deliver many tools to ensure effect use, Load Balancers are still recommended from Third parties to ensure the correct level of availability, accessibility and security are delivered.
Cloud Events and Webinars
Webinar: Cloud Migration: Why, How and When | 16 Feb'21 | 4pm and OnDemand
Webinar: In Pursuit of Tomorrow | 11 March'21 | 3.30pm
More from the Industry
Complete Cloud Economics | Gaining Control of Costs
Join us for episode 14 of Digital Transformation in Action, where host Alex Hilton and guest experts show you why it's crucial you understand the economics of cloud computing and cloud cost models so that you can ensure your assets are optimized and of greatest value to your business.
Cloud Industry Forum | Claranet | Navisite | HP
---
Cyber Webinar | Ransomware and data class actions
Tune into this webinar with the Federation Against Software Theft and Herbert Smith Freehills on topical industry legal topics around Ransomware, Data Class Actions - joined by legal panel experts from HSF and chaired by Dawn Osborne of FAST.
Industry Research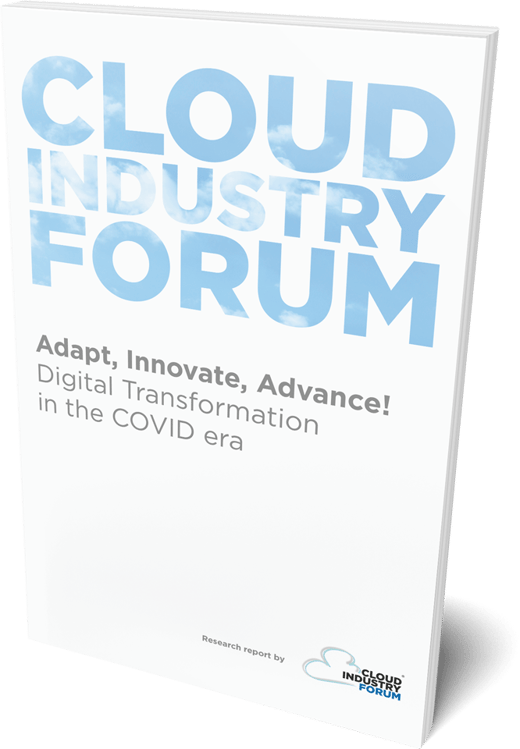 Adapt, Innovate, Advance!
Digital Transformation in the Covid era
The cloud delivered for over 90 per cent of UK plc when tackling the challenge of COVID.Cloud Industry Forum research finds that COVID put the Cloud to test and it passed with flying colours.
---
Softwerx Microsoft Security Insight Report
Download the latest Microsoft Security Insight Report.
Softwerx consulted with over 100 senior IT decision makers to gain an independent insight in to the Microsoft Office 365 and Enterprise Mobility + Security (EM+S) marketplace. By leveraging their existing Microsoft 365 subscriptions, businesses are able to improve security and streamline IT systems