News Roundup 13 Nov
Subscribe
Subscribe - news & resources

News Roundup 13 Nov
New CIF Research 2020
Adapt, Advance, Innovate
Digital Transformation in the Covid era
We are launching our new research paper "Digital Transformation in the Covid era" and hosting a public webinar on 19th November at 2pm GMT.
Find out more to register.
CIF members will be emailed a link to the full research paper on 20th November.

Latest Industry News
Latest in the Cloud
Legacy Applications + Azure AD = Secure Hybrid Access (SHA).
By Kurt Jung, Senior Technical Marketing Engineer at Kemp Technologies.
As the adoption of cloud continues to grow in the enterprise and small organizations alike, some challenges are presented on how to leverage the same set of credentials for protecting both the cloud native and legacy applications. When it comes to Microsoft Azure, most of the cloud native applications include seamless integration with Azure AD with added support for Multi-Factor Authentication (MFA) to secure these solutions. But let's not forget about those legacy applications that have been supporting the organization for decades, how can these be secured using that single identity provider (IdP)?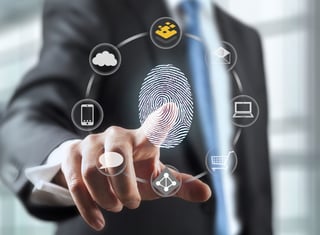 CIF Cloud Events and Webinars
More from the Industry
How to build a high performing team.
CIF | Ensono | CIO Institute
Exclusive interview with Alex Hilton, CIF CEO and Simon Ratcliffe, Principle Consultant at Ensono with the CIO Institute on 'How to build a high performaning team in the future of the IT department'.